Kukulka Consultants Pty Ltd.
Kukulka Consultants Pty Ltd have been in the building consulting industry since 1998: we are known for our expertise and excellence in service.
The Kukulka Consultants team provides a range of professional building surveying services, predominately in metropolitan Melbourne and also some country areas. We provide you with thorough building inspections, comprehensive reports and prompt service for properties in both residential and commercial areas.
Nick Kukulka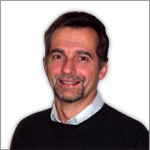 (DipBuild, BBldg(Dist), Grad. Cert. in Performance-Based Building & Fire Codes, FAIBS)
(Building Surveyor and Director of Kukulka Consultants Pty Ltd.)
Nick has been in the building industry for over 30 years and has been involved in building consulting, including inspections and reports, since 1987. He is highly qualified, attaining a Bachelor of Building at the Royal Melbourne Institute of Technology, Certificate of Qualification as a Building Inspector and as a Building Surveyor and has a Graduate Certificate in Performance-Based Building and Fire Codes.
With his wealth of experience, he has gained a reputation for delivering professional and timely services at an affordable rate.
Before starting up his own independent business, Nick previously was one of the founding Directors of Building Surveying Services Pty Ltd between 1987 to 1998.
He has provided help and professional advice to many clients over the years including; owner builders, first home buyers, government departments, Local Councils, builders etc.
Nick and the team keep up to date with the relevant building legislation, codes and Australian Standards set by the government to ensure that buildings inspected are assessed against these requirements.